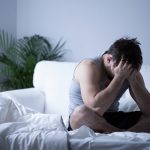 Depression
€29.90
This audio will help you if you are suffering from any form of depression.
Description
This audio is suitable if you are feeling low or depressed. The audio is to be used for at least 4 weeks in a row, and at least once daily.
You may have been medically diagnosed depressed or not. If you have experienced depression before, or have been seriously depressed for a long time, you may not get good results just by listening to an audio.
This audio is not a replacement for medical advice, however it can be used together with your medication, safely.
Depression is caused by unresolved emotional issues and if these are outstanding for a long time it may be unlikely that listening to an audio will help you overcome depression. Please feel free to get in touch for further advice.